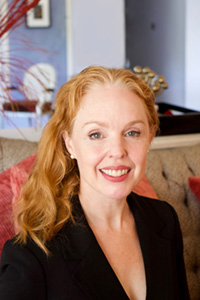 Deanna Doty Warfel, Director
Deanna Doty Warfel was born in Chicago, Illinois to ballet dancer Joan Marley Doty and graphic designer/photographer David Doty. She began her training at The Evanston School of Ballet and Ellis-Du Boulay in Chicago. At age sixteen she moved to train and subsequently dance under Harvey Hysell of New Orleans Ballet. Doty Warfel continued her career with Robert Ivy Ballet in South Carolina, the Lexington Ballet in Kentucky, and as a guest artist with Ballet Alaska, Mississippi Ballet and Piccolo Spolato Festival.
Throughout her years dancing, Doty Warfel enjoyed many opportunities to teach, and continued to do so when she moved to Champaign. In 1998, she opened the Champaign Ballet Academy and in the fall of the same year, founded the Champaign Urbana Ballet.
"I have spent decades dedicating myself to the establishment of a nationally recognized school and company right here in Champaign. It is an honor and privilege to make my living as an artist and teacher, and I feel lucky to be able to do it in a community like this. My hope is to be able to give back to our ballet families, and city, as much as they have given to me."